Welcome to Web Destiny! Top iOS Mobile App Development Company!!
In about nearly a decade of our existence, we at Web Destiny have successfully implemented result-oriented iOS Apps to businesses across industry verticals in more than 27 countries around the world. These apps have greatly helped our clients in quickly achieving their long-cherished digital goals. Whether you are looking for prototyping, application architecture, or user experience/user interface, we have the experience and expertise to deliver quality at each and every stage of development so that your app idea can be converted into a popular iOS mobile app.
As one of the top app development companies in India, we cover the complete development cycle right from the concept stage to distribution. When it comes to iOS mobile app development, we leverage proven agile methodologies and in-house talent to deliver end-to-end custom solutions that work seamlessly on the entire range of iOS devices such as iPhone, iPad, Apple TV, and Apple watch.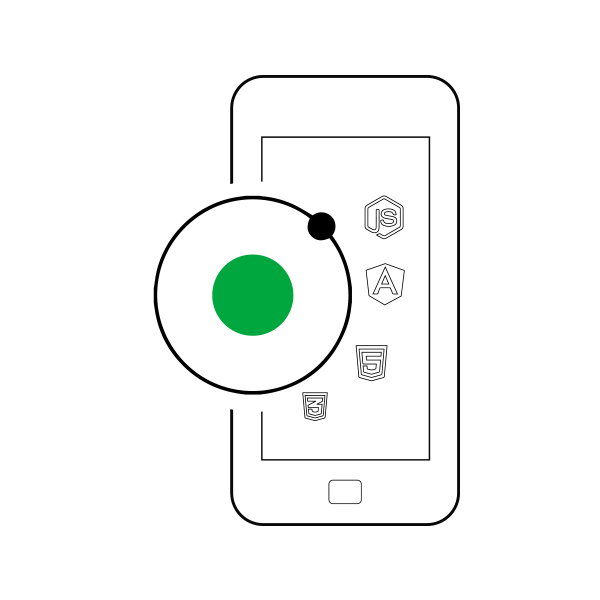 Our iOS App Development Practices
As one of the best iOS Mobile App Developers in Kochi, we at Web Destiny write rock-solid codes to ensure that all of the mobile apps designed by us are of superior quality. We ensure that the content fits the screen and focus on clarity, depth, font size, and deference and design the User Interface elements with a 3D touch. Further, we follow the error protocol in order to handle logic errors to ensure that the application does not crash. Finally, when working on enterprise-level projects, we organize the project directories and make it very intuitive because many developers may be involved.
How Our iOS Mobile App Development Process Works?
Understanding Your Requirement

At Web Destiny, the best app developer in Kerala, we start the process by discussing with you in detail about your business. In the discussion, our skilled team members – project managers, developers, and designers – will be involved so that we are in a better position to execute the project successfully.
Wireframe and Prototype Creation

Based on the preliminary discussion and on the basis of your specific requirements, our designers will create a Wireframe that provides a clear idea about the app user's journey in this stage of the iOS mobile app development.
Design of Architecture and Database

As the top iOS app developers in Ernakulam, our next step in the development process would be to design the architecture and database by employing best techniques and patterns. This ensures that the User Interface reflects the true essence of your business.
iOS Mobile App Development

Your iOS mobile app takes shape during this stage. Experienced app developers in our team create your app by following the best development practices as spelled out in in the Human Interface Guidelines. This is to ensure that you have a unique competitive advantage in your niche segment.
Testing and QA

As one of the top app development companies, we subject the app very rigorous tests in order to ensure its performance with respect to resource usage, responsiveness, scalability, and stability.
Deployment of the App

On completion of the testing process, the app, complete in respects as per your expectations, will be loaded on the app store so that you can launch it as planned.
The unique approach that we take for iOS mobile app development has resulted in the launch of effective products that have been appreciated by our customers around the world. The apps are also being downloaded as well as used by millions. As reliable iOS Mobile App Developers in Kochi, we always allocate experienced iOS developers who have special skills in designing iOS solutions to your project. Further, all of the iOS mobile app development services are done in-house at our Kochi office. We do not outsource work to other freelance developers. Another important aspect is that we follow the agile development procedure so that the risk is minimized, velocity is maximized, and transparency is maintained.
At Web Destiny, one of the most reliable iOS app developers in Ernakulam, we provide end-to-end iOS development services which include consulting, product strategy design, user experience, and user interface design, as well as app development, testing, and delivery. Moreover, when it comes to app store deployment, we handle the complete submission process. This includes listing, descriptions, and assets, among others. Finally, we never leave you, our esteemed iOS mobile app development customer, high and dry after launching the app. We offer very attractive and competitive support and maintenance packages to help you stay on top of the app upgrades and platform updates.
Tools and Technologies We Employ for
iOS App Development
Swift: A powerful and versatile language for iOS, watchOS, tvOS, and macOS.
Xcode: A development environment that offers tools for any best app developer to design solutions for Apple devices.
Objective C: We use Objective C and Swift to update code and future-proof your app where necessary.
Test Flight: Testflight is helpful in testing the beta version of your iOS apps.
Apart from these, the various other tools and technologies that we employ for iOS mobile app development include Adobe Illustrator, Adobe Photoshop, Sketch, and Flinto. And, over the years, the verticals for which we have provided iOS app services include Healthcare, Finance, Fitness, Game, IoT, Logistics, Retail, Education, AR/VR, Social, and Wellness.
Why Us for Your iOS Application Development?
At Web Destiny, our expert app developers build futuristic iOS mobile applications by creating usable, functional and intuitive digital form factors that make your business perform better. Further, we have some of the best talents in the industry and they have the ability to take full ownership of iOS mobile app development projects and implement them successfully. We will work with you to understand your requirements clearly and follow best practices to ensure that your iOS app stands out among others in the market. As we have nearly a decade of solid experience in mobile app development, we can help you grow your business.
In case you have any questions, please do not hesitate to call us or write to us today.