---
Why WooRank is Best SEO Tool To Analyze Your Website?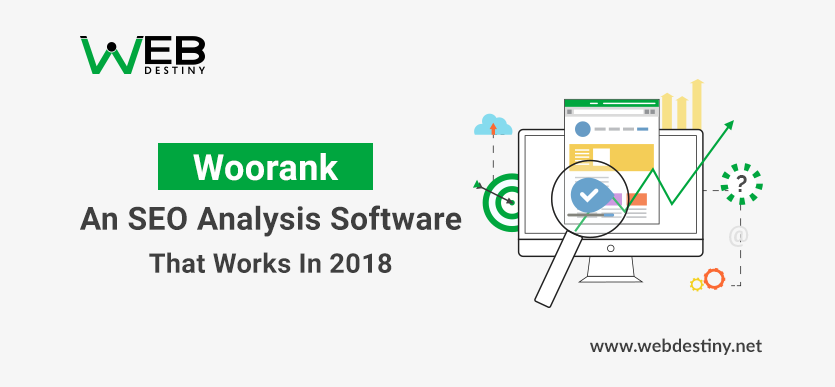 Woorank – Best SEO Tool To Analyze Your Website

WooRank the best SEO tool will analyze your website for optimization best practices and shows how it ranks against your competition. This best SEO tool consists of over 70 criteria helps to instantly spot critical issues that impact traffic, usability, conversions. WooRank will deliver descriptions of identified problems, provides valuable advice on how to fix them.
WooRank is specifically designed for webmasters who want to inspect their sites for the SEO issues for their site. It is one of the best SEO tool as it enables to perform limited scans for free without registration. But to know further about the best SEO tool, you might have to sign up for a 7-day trial. This trial aids you to scan and track one site, including up to 3 competitors. After you have registered your URL, the scan is submitted and after few seconds you have the first result.
WooRank is a free premium tool that offers an instant website review. If you do not have a premium account, only generation of a limited number of free reports is allowed. Moreover, this best SEO tool enables you to view previously generated reports.
WooRank Report | Best SEO Tool
The report of the best SEO tool has the following 8 sections that would be helpful to analyze your site.
Marketing Checklist: These are the most vital items required for your site.
SEO: In this section, it checks if the site is following on-page and off-page SEO practices or not.
Mobile: The mobile version for your site is displayed in this section and the adherence to mobile optimization practices is also evaluated.
Usability: This factor determines whether your site is user-friendly or not by analyzing various usability best practices.
Technologies: This category examines diversified aspects of the site.
Social: It measures the popularity of your site on social networks and reproduces various social data found elsewhere.
Local: This category would present the listing of your site in local categories and online reviews associated with those listings.
Best SEO tool: It quantifies the popularity of your site based on various traffic estimates.
WooRank Scan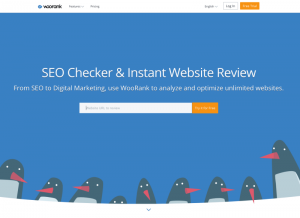 The scan done by WooRank, one of the best SEO tool checks the following areas for your site:
1.Optimize:
Optimize options are the features that add up the most value. There you would see a green or red checkmark for various parameters like meta description, keywords, heading-usage etc.
Presence of Robots.txt
Presence of sitemap.XML
IP canonicalization
www versus non-www redirect
URL Rewrite
Favicon
Custom 404-page
Especially for beginners in SEO, it is the best way to check if SEO-parameters has passed the test. WooRank, the best SEO tool would over check the performance. Moreover, it would consist of speed parameters: number of HTTP-requests, page size, page load time etc.
2.Promote and Measure options:
The WooRank, the best SEO tool provides a social media counter and visitor counters. Further, it boosts you to claim your social media accounts. The analysis for a website is done for the homepage and for further pages a new request should be submitted. You would not get an overview of site-wide on-page SEO issues. This best SEO tool would aid you to scan a site and would scan individual pages.
Woorank Alternatives
When you want to determine the best action for your website and performance, there are various tools that would just blow out your mind. So, just let us compare our best SEO tool, WooRank with other tools.
Woorank vs MOZ
Moz is an extensive marketing analytics software company offering leading tools for SEO, link building, social, and content marketing. If you want to get the best gauge on your business from a digital marketing perspective, use these greatest Moz tools:
Moz Local
Keyword Explorer
Rank Tracker
Open Site Explorer
WooRank is the best SEO tool would populate some of the information that Moz tools can but not to the extreme level extent. If you think that you cannot use these tools, take help from a digital marketing company that partners with them.
Woorank vs SemRush
Do you wonder that how your website is performing but how it stacks up against your competitors? Then, get to know about SemRush. It is a powerful, versatile competitive tool used for online marketing, PPC to social media, video advertising research. This tool kit offers you the proper competitive you need and also identifies potential opportunities. With WooRank, you would not get insight like this on your quick SEO report.
WooRank vs HubSpot
HubSpot would enable you to bring all your marketing efforts together. It helps to convert the visitors to your website into leads and sales. HubSpot aids to create
visually appealing landing pages without asking your website team. You could be sure that those pages are responsive and offers a positive user experience. When compared to WooRank, The HubSpot is more apt.
Woorank vs Alexa
Alexa rank checker is provided by Amazone. Is good website traffic analysis tool delivering vital information, data on website traffic, monthly searches, keyword usage, and variations. This SEO tool provides you the visibility into your website's performance and how it compares to your competitors.
Globally, Alexa has become an analytical tool in determining a website's growth and success. Alexa offers insight, uses a proprietary methodology to calculate ranks. The scores would be based on your website's combined estimated average of daily unique visitors and page views. As WooRank has a high-level approach, you cannot gain information like this.
I believe that this article has helped you with the information on why WooRank is one of the best SEO tools to analyze your website. If you have any doubt regarding this topic, please make sure to comment, the professional techies at Web Destiny Solutions are always happy to help you. Web Destiny Solutions is one of the topmost Digital marketing and App Development company. We offer high-quality service in Web Design and Development, SEO, Web Hosting, App Development and Social Media Marketing. We are one of the top Web Design Company in India.
Recommended Posts
August 19, 2019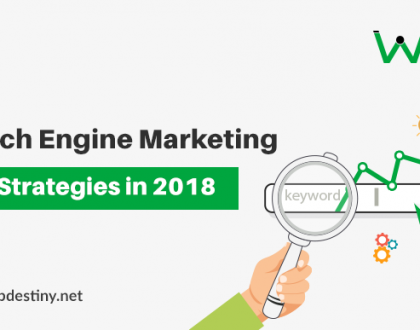 October 22, 2018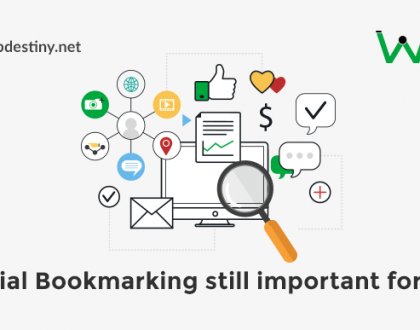 October 11, 2018