---
Best Practice To Increase SEO Score Through Social media in 2022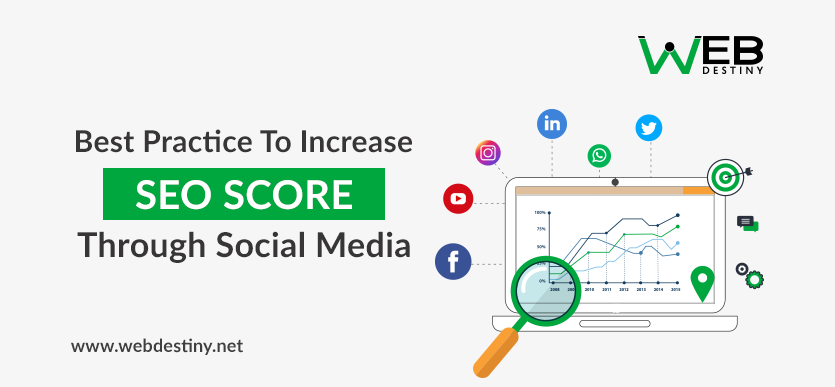 How Social Media Engagement Help SEO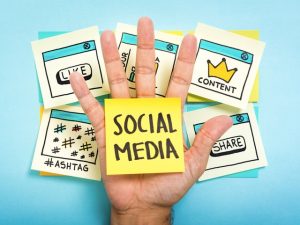 People tend to follow social media r egarding the content creation or even content marketing. So content marketers should plan about the social media marketing. Every company follows a particular marketing strategy since the company is established.
For content marketers, social media marketing seems important as it connects the target audience with your content. Each online marketer should form a community including readers, potential buyers with whom content could be shared and afterward will be decided whether the product should be brought or not. The people understand SEO score through social media can achieve easily in later 2017.
Steps to increase social media engagement of your blog
Set goal: Before planning for social media strategy, note down goals, objectives you are wishing to achieve from content experts then assess and decide where your brand should be. It would cut down your efforts. Get ahead with tasks that you thought about while thinking about main goal planning to achieve.
Deliver content: Pay attention while delivering content to the target audience. Check that for your content you are able to engage it in a way that target audience can receive best. Content created for users must be delivered, received in the best way that would increase the social media engagement by the audience.
Ask questions: While social media posts are created make sure questions are asked in any form at end of the post. This strategy would help to interact with your target audience and also users will be engaged in the content.
Share content: Main objective is to increase social media engagement, choose sharing high-quality content created by top influencers. This strategy on a daily basis would enable the target audience to retain the engagement of the user. It would build the credibility of the brand among users. As users would feel that the content is useful and appropriate and they could connect it with very easily. After you won the trust from users, they would interact and engage with your content.
Social Media Is A Powerful  SEO Tool | SEO Score through Social media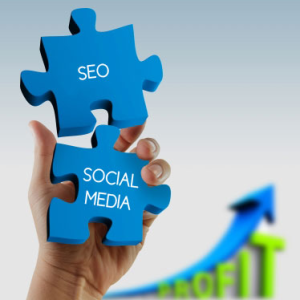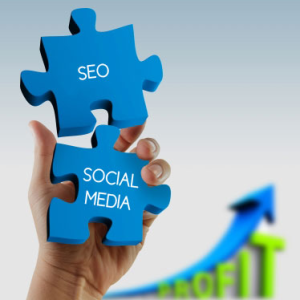 After SEO, Social media is the second best strategy to draw more web traffic to your site. Social media also strengthens engagement that aids ranking of your site with the help of links people use to get in your site. Through social media platforms, your followers could share the link from your site as they trust in your business. So then we can improve the Seo score through social media activities.
The important element is building relationships with users through social media. The stronger is relationships and connections so those content curators would share your links that increase traffic to a site.
Application Of SEO To Increase Social Media Management
SEO is considered as one of the most powerful tools used to increase your social media followers. Greater the number of likes, retweets, shares more will be the credibility of your site leading to the higher ranking. So, with the help of SEO, Social media management can be increased.
Ways To Increase Social Media Management Through SEO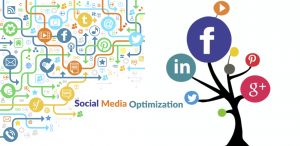 1. Optimize Your Content:
Content that is there on your site would not only change your SEO ranking but would also affect your social media reach.
So there are certain things that should be taken care of when you are creating content with SEO in mind.
Write content in such a manner that would draw new users and current customers would also cling to your website. Content should be useful, informative so that readers are always engaged in your site.
Avoid writing a whole paragraph on any Facebook post. Rather try keeping short so users could quickly grasp the content on your site. Social media posts that are to the point would draw users to the site and have chances of being clicked.
Use words, phrases that could encourage users to respond to your social media posts.
Create content that is worth sharing. When users would share your links you could get points.
2. Keywords:
Addition of keywords helps to increase chances of your content not only on search engines but also in social media searches. To add keywords to headlines, posts, image captions, links, hashtags, social media profile bios etc. to increase your content's visibility.
3. Power Up Your Social Media Profiles:
The links to your social media profiles would not show in any search result but would show social media profiles. Add important keywords to all social media platforms that will help to increase SEO score through social media management. The social media channels are noticed more than any company website. So searchers would know about your brand and your company profile which would persuade to click on your site.
4. Grow Your Followers:
Search engines look at how many followers you have to decide whether yours is real or spam account. Google can recognize fake followers so do not buy followers. Fake followers would not help SEO as only real followers click, read and engage with social media through your content.
How Social Media Supports SEO?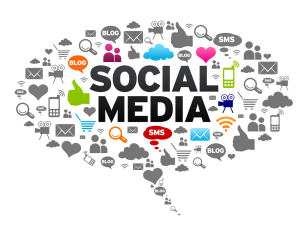 Social media marketing and SEO are two strategies that are mingled with each other. Both social media marketing and SEO focuses on developing an identity that attracts the visitors. Social media depends on high-quality content attempts spent on SEO would double enhance your reach in social media. Seo score through social media can achieve with your presence, It would increase your search rankings.
1. Publish Creative, inspiring, Informative Content:
Write content on your site through which you could educate, Entertain and inform your users. The content would help you to flourish your business.
2. Share Content:
After publishing creative, inspiring content those who would relate to your content would share it with others. Publish your content on those sites where users mostly visit. Social media is beneficial as it encourages external sites to link to your content.
3. Increase In Social Media Followers:
Performance and efficiency of your business could be enhanced by fixing your social media content with your company.
4. Building Authority With Social Media Interactions Strengthens Reputation:
Content should be reliable and credible so customers could visit your site more often. When more people visit your site, it helps to improve the rank of your site. With increased social media engagement and high quality, the online brand presence of your site will also increase.
5. Users Find Sites Through Search Engines:
Use SEO strategies and principles in the content of your site to be where you want to be. Online business can flourish more in an effective way if it is noted that SEO is used in your social media.
Social Media as a ranking factor for SEO
The interrelationship amidst the social signals and the ranking position is very high. The number of social signals per landing page has remained constant when we compare it with the values from 2017. The websites that are ranked first in Google's rankings would display more social signals than other pages.  It is due to overlapping amidst brand websites performing best in social networks and being allocated to top positions by Google. So, increase SEO score through social media.
As we know that links are being considered as one of the top Google ranking factors. Even Google stated that the shares that are done by social media do not count as individual links. If good content is created then it would be prominent on media. So, people would like and link which would boost your rankings. So, in order to enhance SEO score through social media, follow these tactics effectively.
How Social Media Helps SEO
Still, there is a fact stating that social media is not a direct Google ranking factor. So, here are ways through social media helps SEO.
1. Potential for Links:
The number of shares is done on social media, there are more opportunities people would see your content and link. It would not matter whether it's Twitter, Pinterest or Facebook as high-quality content gains contraction on social media. So, you would get more links from other websites.
2. Build an Audience:
Your product could be the best but if people do not know about it, you have to build it. So, be proactive and reach out to people. As the social media is reaching out to worldwide users, sharing in social media has become very easy. So, in this way, you could build your web presence and quickly build an audience.
The click rates would impact search engine rankings. So, the social media marketing would help to build brand awareness and audience. So, it would increase the fact that people will click on your brand's content in Google's search results. The bigger your brand is the number of customers would trust you and receive larger clicks in Google. Social media is an efficient way to build your brand. Once you get more clicks on Google from your audience, the higher your rank would go.
3. Branded Searches:
When consumers search your brand name in Google, it helps you in ranking for similar keyword phrases. If consumers interacted with web page then would get various search queries per month for the keyword phrase. You would imagine that Google would eventually have thought that particular web page would be good for the keyword phrase.
4. Helps Promotion:
You could create videos to promote your content or brand. It would lead to links, videos and so your rank will be in the search engine results pages.
Other social media platforms are used in order to promote your content to your audience and acquire backlinks. But, there are a few things that you would be dependent on:
Your audience must be on social media.
Your audience must care about your content.
Generally, users who utilize social media do not think about work. In fact, they think about their interests and hobbies. So, if a different approach can be taken, you just might get better engagement.
I believe that this article has helped you to improve SEO score through social media for your website. If you have any doubt regarding this topic, please make sure to comment, the professional techies at Web Destiny Solutions are always happy to help you. Web Destiny Solutions is one of the topmost Digital marketing company. We offer high-quality service in Web Design and development, SEO, Web Hosting, App Development, and Social Media Marketing. We are one of the top Web Development Company in India.
Recommended Posts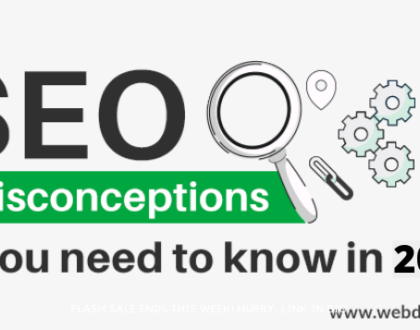 November 12, 2021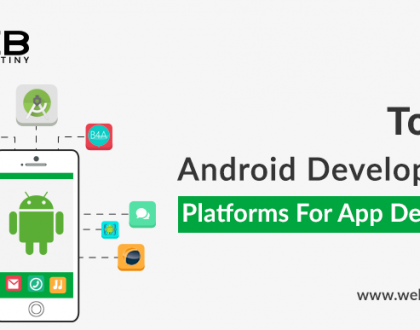 November 9, 2021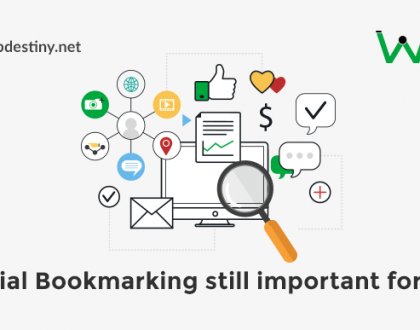 November 5, 2021